Glasses and Screen Cleaning Kit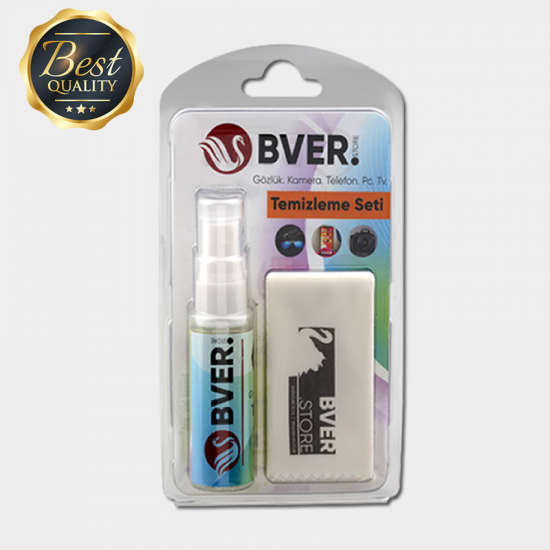 Hot
Glasses and Screen Cleaning Kit
Stock:

In Stock

Model:

SET-001
Eyeglass/Camera/Tablet/Phone and Computer Screen Cleaning Spray Set

Glass cleaning solution; Thanks to its special formula, it shines your glasses, phone, tablet, television, camera lenses and computer screens.
A quality microfiber glass wiping cloth, measuring 15*18cm, helps you easily clean stains and fingerprints on the windows with its soft and high quality texture.
It is recommended to use the lens cleaning spray only 3-4 times a week.
Avoid applying the spray directly to electronic products. After spraying on the cloth once or twice and wiping the windows, go over it again with the dry part of the cloth so that it shines well.
Keep the spray out of the reach of children.
In case of contact with eyes, rinse thoroughly with plenty of water.
Do not use the spray for any purpose other than the window wiping function. (Absolutely NOT suitable for contact lens)

Content: It consists of 30 cc (30 ml) Cleaning Spray Solution and a 15*18 cm microfiber cloth.